Jul 7, 2020 10:20 PM Central
Oily 365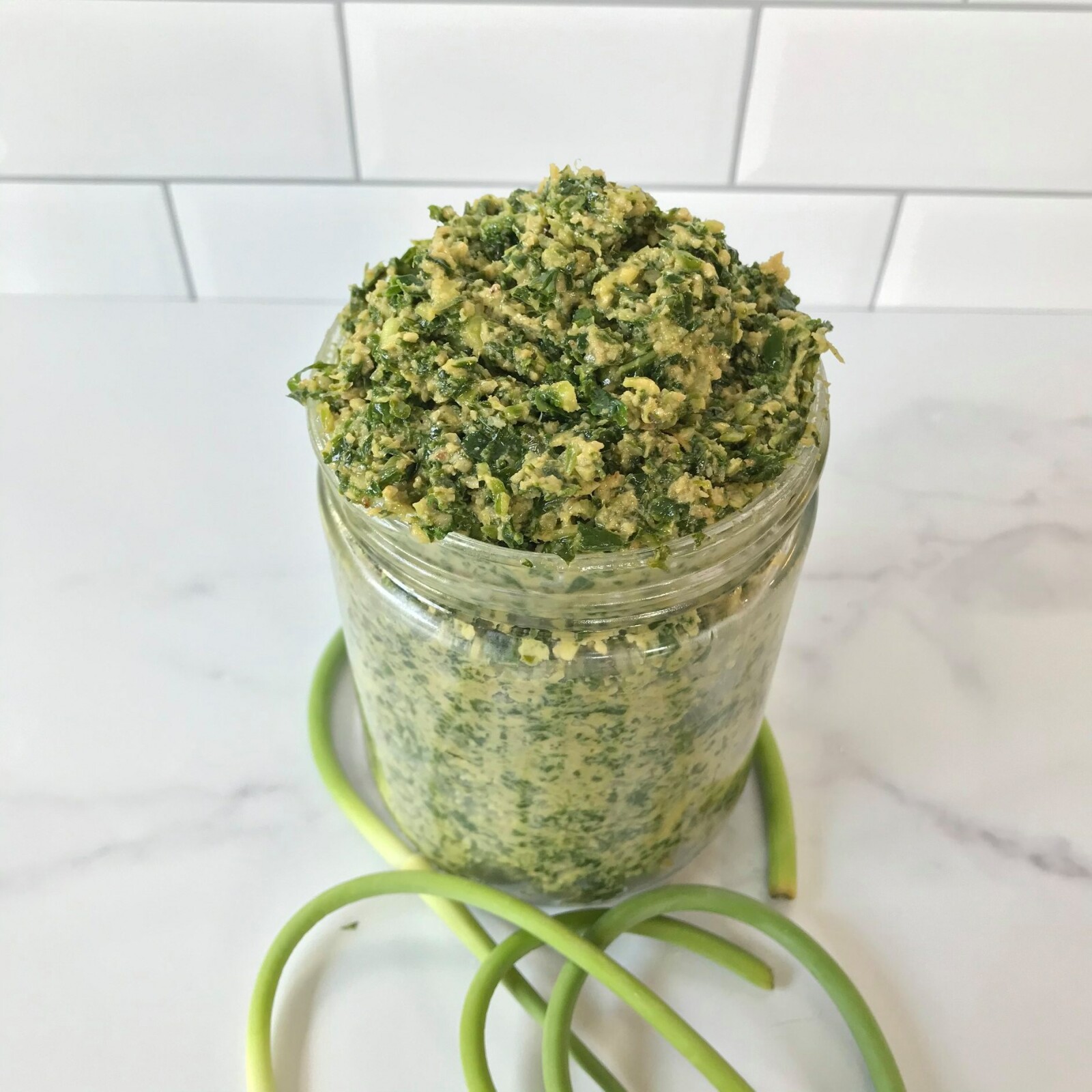 Try this easy to make vegan pesto ! Made with garlic scapes and kale. Yes you read that right ! There is kale in this pesto ! Give it try and tell us what you think !
Prep Time : 10 minutes
Cook time : 10 minutes
Total time : 20 minutes
Yields 2 cups.
Ingredients
1 bunch of curly kale ( I ended using all of the kale I bought )
1 bunch of garlic scapes roughly chopped ( be sure to cut off the dead ends )
1 1/2 cups roasted walnuts
1 lemon juiced
1/2 tsp salt or to taste ( I used Himalayan salt )
2 tbsp nutritional yeast ( I added more as it gives the 'cheesy' flavor to the pesto )
1/4 cup extra virgin olive oil
Instructions
1.
Bring a pot of lightly salted water to a boil. Stir in the chopped kale and cook for approximately 4 minutes, or until the kale has softened and turned bright green.
2. Add the chopped garlic scapes to a food processor , and pulse until finely chopped. Add the roasted walnuts and continue to pulse until no large pieces of walnuts remain.
3. Add the lemon juice, blanched kale, nutritional yeast, and Himalayan salt, and continue to pulse until the kale is finely chopped.
4. Scrape down the sides of the food processor and gently stir the mixture as needed until chopped.
5. Add the olive oil and blend.
Notes
Add more olive oil if you like your pesto a little more moist.