Aug 22, 2020 08:10 PM Central
Oily 365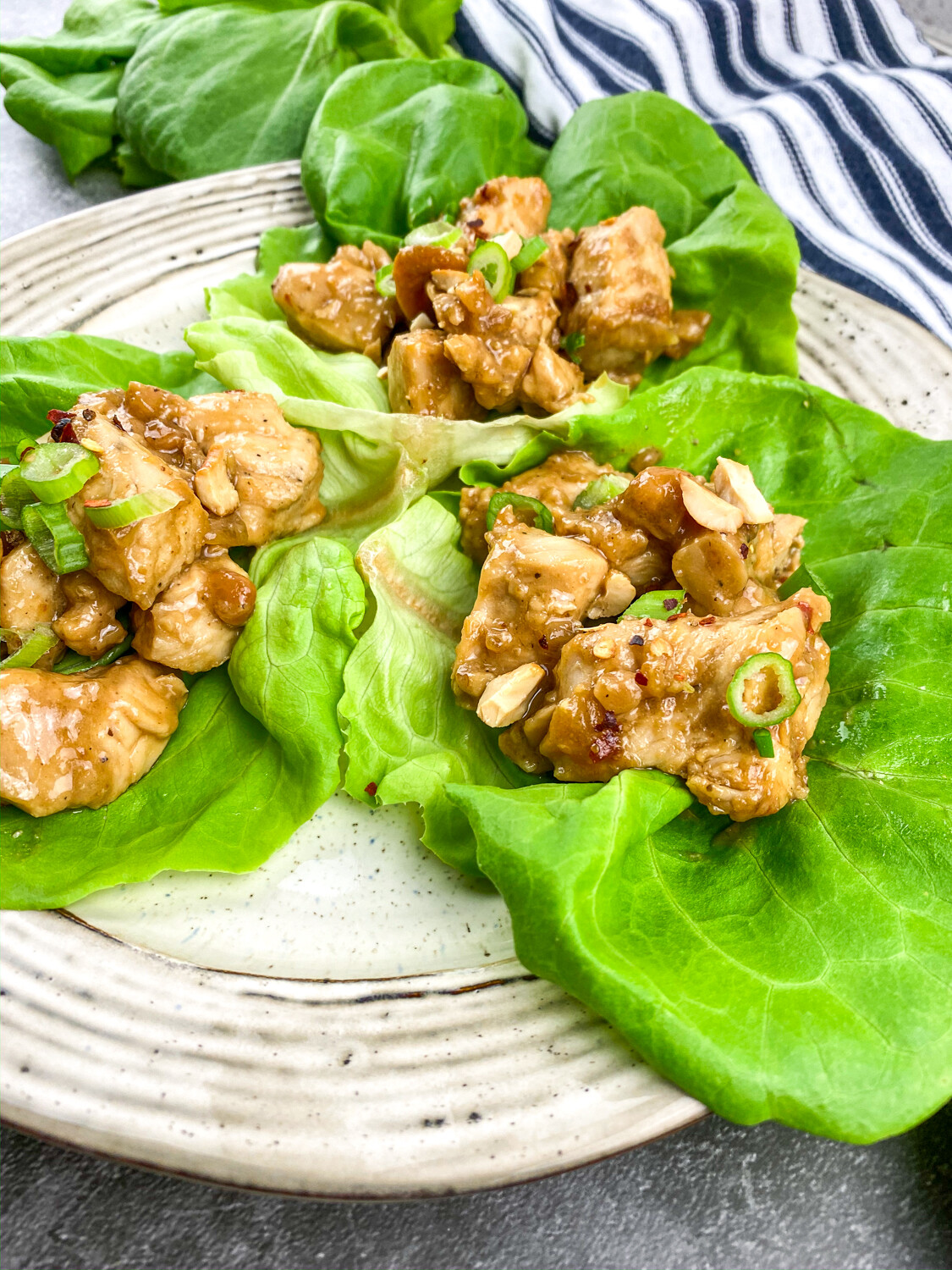 Tip: For best results, heat the peanut butter in the microwave for 15-20 seconds before adding to the sauce. It is easier to blend when slightly warm.

Prep time: 15 minutes
Cook time: 10-15 minutes
Serves: 4
Sauce Ingredients:

1/3 c. tamari (gluten-free soy sauce) or coconut aminos
2 T. sugar-free crunchy peanut butter, room temperature
3 T. honey, preferably local
2 T. rice vinegar
1-2 large garlic cloves, minced
1 T. sesame oil
½ t. crushed red pepper flakes*

For less heat, use ¼ teaspoon crushed red pepper flakes instead

Ingredients:

1 lbs. boneless, skinless chicken breast, cubed
2 T. unsalted butter
3 large green onions, sliced (white and green parts separated)
1-2 cloves garlic, minced
Sea salt and black pepper, to taste
I large head Bibb lettuce, separated, rinsed, and patted dry
½ c. chopped cashews, lightly salted
Directions:
Whisk together the tamari, peanut butter, honey, rice vinegar, garlic, sesame oil, and crushed red pepper flakes in a large bowl. Add the cubed chicken breast and gently toss to combine. Set aside.
Heat butter in a large nonstick skillet set over medium heat. Add white part of green onions and garlic. Season with salt and black pepper, to taste, and stir to combine. Cook, stirring occasionally, until the onion starts to develop some color, approximately 2-3 minutes.
Pour the chicken and sauce into the skillet and stir to combine. Cook, stirring occasionally, until the chicken is cooked through and the sauce starts to thicken, approximately 8-10 minutes.
Remove from heat and divide the chicken mixture between the Bibb lettuce leaves. Top each wrap with the sliced green onions and chopped cashews and serve immediately. Enjoy!
Aug 13, 2020 08:07 PM Central
Oily 365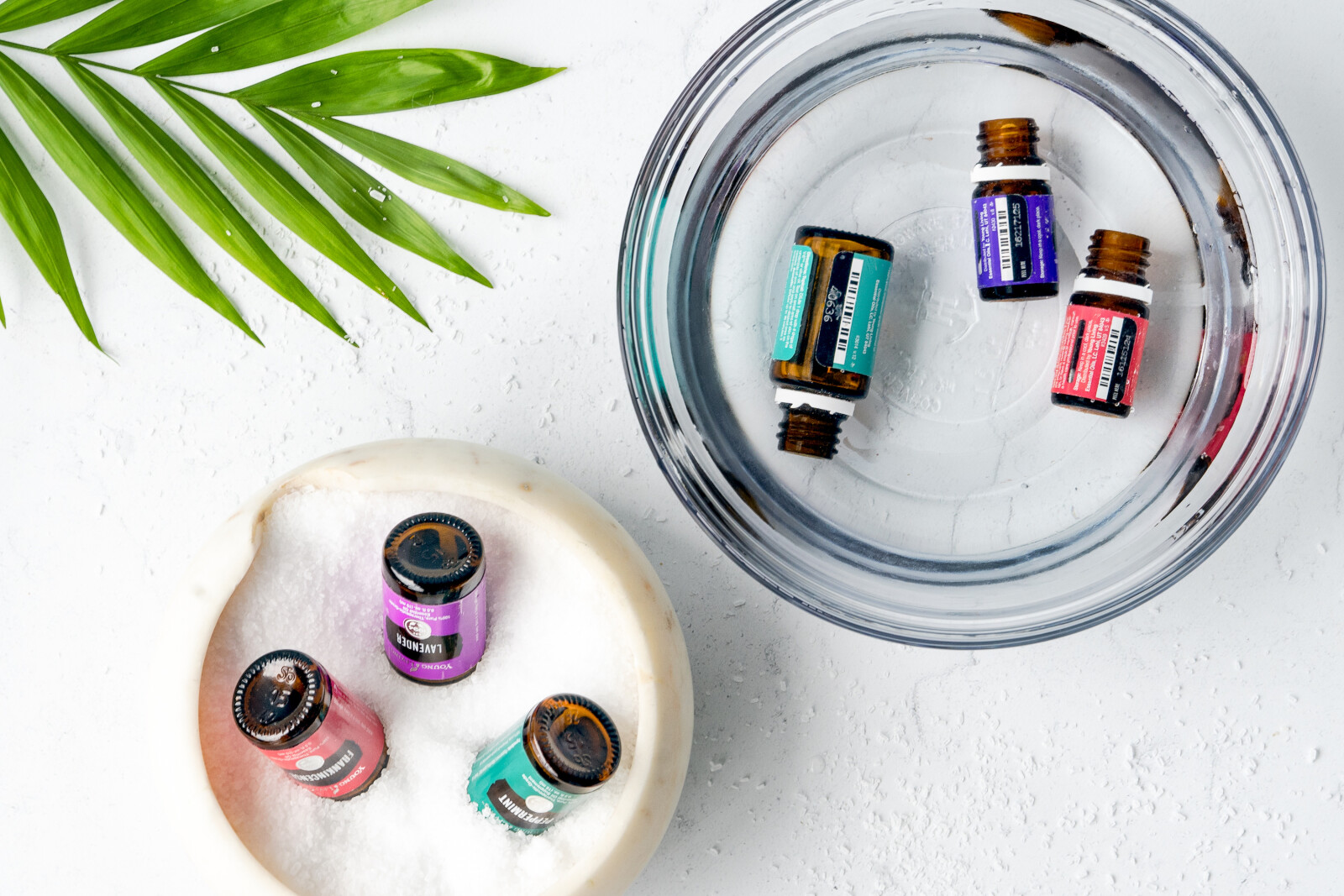 Don't waste a single drop. When you get down to the bottom of the bottle there may not be a visible drop left but the whole inside is coated with precious oil, so how do you get it all out? Those drops are money, and I want to make sure you are getting every penny's worth!
Pro Tips to create less waste:.
Remove the orifice reducer, the plastic cap inside the top, to let the last few drops drip out.

Soak your empty bottles in a jar of Epsom salt; then soak yourself in a hot Epsom bath.

Add your empty oil bottles to a jar of water; then use that water to fill your diffusers.

Save your empty bottles and use to make your own custom roller blends.

Use your empties to fill with a small amount to share an oil sample with a friend.

Did you know that one capful of Thieves Household Cleaner fits almost perfectly in an empty 5-ml bottle? Yep! Fill up that 5 ml bottle with Thieves All-Purpose Cleaner and give it to a friend. Be sure you put the orifice reducer back in to avoid leaks.
-----//-----
What are some other ways you have reused and recycled your empty bottles?
#OilsonaBudget